Graphic designer Caroline Konarkowska from Auckland, New Zealand became the most popular candidate for the Web Choice Prize in this year's BE OPEN YOUNG TALENT AWARD online voting. BE OPEN's Facebook page visitors had the chance to pick their favourite designer of the ten contestants who made it to the top-10 shortlist picked by the jury. Way ahead of her competitors, Caroline got the most reactions to her portfolio and won the €2000 prize from BE OPEN.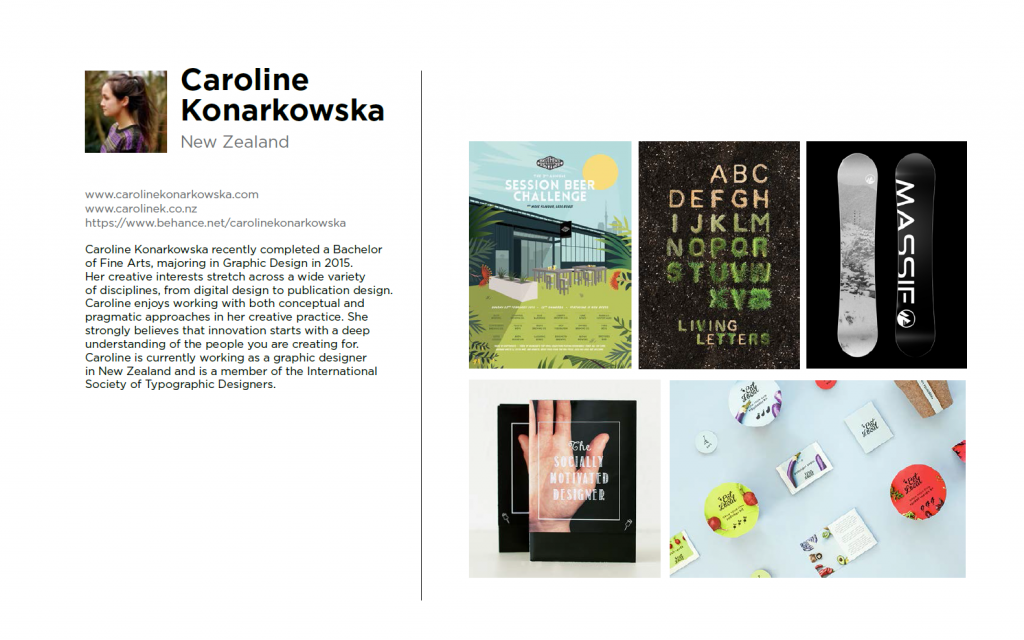 With this prize, BE OPEN hopes to give the winner the opportunity to elevate their talent and gain new opportunities for artistic and creative growth. Caroline comments: "Thank you BE OPEN for the opportunity to showcase my work alongside talented designers from all over the world. It was wonderful to see all their hard work and what they are up to in their design careers. I really admire what the BE OPEN Foundation does, promoting young creatives from many different fields and celebrating their level of commitment to innovation. Thanks BE OPEN—I'm inspired!"
Caroline Konarkowska became one of the three winners of this year's BE OPEN YOUNG TALENT AWARD, launched in 2014. The main prize of €16 000 was awarded to the Otros Perez design studio based in Santiago de Chile. Jenifer Wisler from Denver, the US, became the 'Founder's choice' winner and received the second prize of €5000.