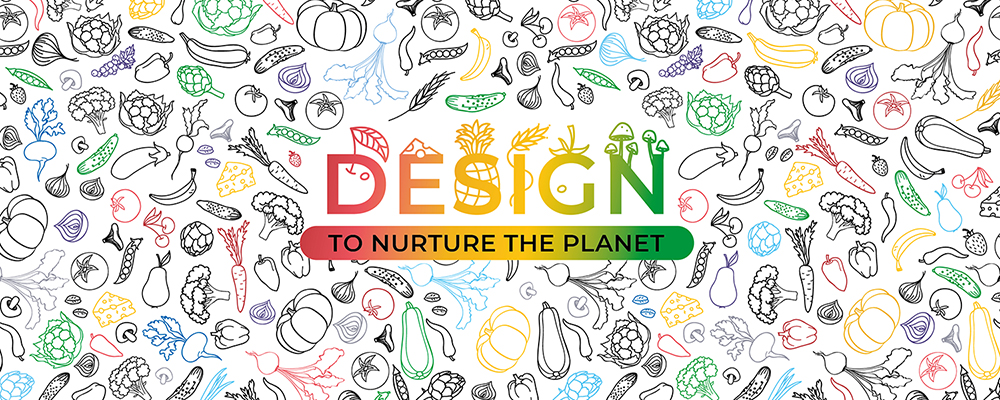 For year three in a row, BE OPEN has joined forces with Cumulus, the Global Association of Art and Design Education and Research to run a competition programme for students in design, art, and media. The project invites students to submit ideas and projects that advance the United Nations' Sustainable Goals.
The ongoing competition aims to bring the talent and creativity of the global community to focus on SDG2: Zero Hunger. Under the umbrella of zero hunger, SDG2 is not only about ending hunger, but also achieving food security and improved nutrition and promoting sustainable agriculture.
At a recent high-level UN event, Martin Griffiths, the Under-Secretary-General for Humanitarian Affairs said, "When famine finally opens the door, it goes viral in a way that other threats perhaps don't." The situation is result of "a toxic mix of economic decline, climate change, COVID-19 and of course, most importantly, conflict driving this terrible scourge..."
Cumulus Green 2022: Nurturing Our Planet calls for innovative solutions that can contribute to how we transform our food systems to end food insecurity and create better conditions for an equitable and environmentally prosperous world.
BE OPEN and Cumulus are happy to provide a chance for the next generation of committed designers to be recognized on an international stage. BE OPEN and Cumulus will jointly reward the best work with the following monetary prizes as well as with honorary mentions: First prize – €10,000; Second prize – €6,000; Third prize – €4,000; BE OPEN Founder's Choice prize – €3,000; Public Vote prize – €2,000
On Behalf of BE OPEN, Founder Elena Baturina says: "At BE OPEN we are happy to become part of the programme so efficient and successful in recognizing, showcasing and promoting the best design ideas and projects developed by the younger generation of creatives. The fact that they focus their creativity on the principles and aims of the United Nations' SDGs, i.e. on making the world a better place for all of us, keeps me inspired and optimistic. We are grateful to our partners and kindred minds at Cumulus, and wish all the best to the participants!"
On behalf of Cumulus Association, Eija Salmi, Secretary-General and Dr. Mariana Amatullo, President: "We are thrilled to launch another competition programme with support from BE OPEN Foundation. Cumulus has a long tradition of championing sustainable and responsible design. This competition is an opportunity to invite the next generation of design leaders to propose novel solutions for the future of our planet. We are deeply inspired by the mission of the United Nations Sustainable Development Goals, and anticipate that our students show excellent work."
For more information about the competition programme, eligibility, submission process and timeline, please visit the website.