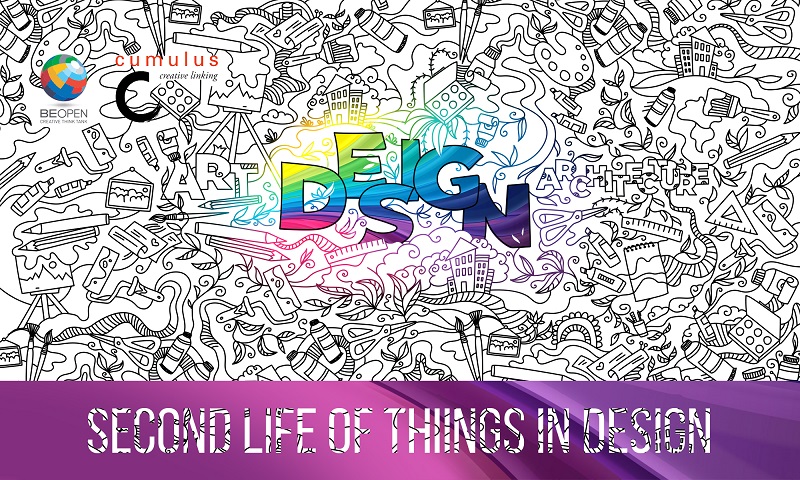 BE OPEN and Cumulus joined forces to hold an international competition for students and graduates of creative courses of universities. The competition is an integral part of Cumulus Green 2020: For A New Circular Economy programme that calls for projects that focus on SDG 12 for responsible consumption and production. 
SDGs, the Sustainable Development Goals, were adopted by all United Nations Member States as a universal call to action to end poverty, protect the planet and ensure that all people enjoy peace and prosperity by 2030. There are 17 SDGs global goals overall, while SDG 12 is devoted to responsible consumption and production and looks for solutions to reduce our ecological footprint by changing the way we produce and consume goods and resources. More about United Nations' SDGs>>
Students of arts, design and architecture-related university courses were encouraged to submit works that are expected to demonstrate a creative, design-oriented take on the problems of sustainability, wiser production and consumption, to have a shot at the following prizes:
1st place – €5,000

2nd place – €3,000

3rd place – €2,000

BE OPEN's Choice – €2,000

Public Vote Prize – €2,000
Almost 700 entries have been submitted to the attention of the international jury of academics, design industry professionals, sustainability and ecology experts.
BE OPEN and Cumulus have turned to younger generation of creatives for these solutions, as both the organisations strongly believe in their potential and ability to look at the world with fresh eyes and to come up with ideas no one has found before.
Elena Baturina, BE OPEN: "It's vital to give younger creative minds all the support they need to bring their ideas to fruition, because it is the originality of thought that is required to make any breakthrough, and younger people possess that originality. BE OPEN's whole aim is not to create material objects, but to support, publicise and help realise ideas that will actually change the world for the better. At the same time, we are looking to support the people who are capable of producing these ideas and giving them the inspiration and confidence to progress them."
Mariana Amatullo, Cumulus President: "We know that design is integral in the shift to the circular economy. We have a great imperative to rethink the design of products, services and systems that contribute less waste, can be regenerative and add value to our planet's ecosystem. The objective of these competitions is to recognize, showcase and promote the best design ideas and projects that embody the principles and aims of SDG #12 through our educational global network."