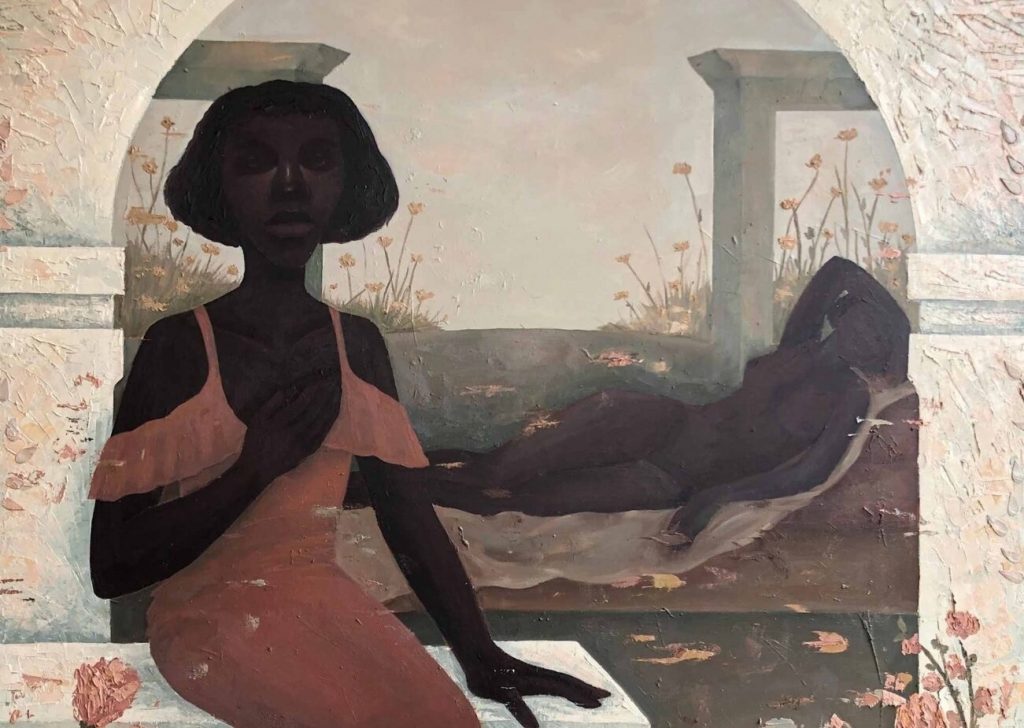 BE OPEN Art is happy to announce the Artist of the Year 2022, selected by the majority of votes among the monthly ratings. Our congratulations go to Chidinma Nnoli, a young visual artist born in Enugu, Nigeria who currently lives and works in Lagos.

Chidinma graduated with a Bachelor of Arts degree from the University of Benin where she studied textile design and painting.
In 2020, she was selected for the Rele Arts Foundation Young Contemporaries exhibition. Chidinma's work, painted predominantly in oils, "confronts entrenched structures in our society, including the patriarchal power structure and misogyny. Her work as a visual artist challenges stereotypes, psychology and the cultural conditioning of women."
Aiming to showcase young talents, every month of 2022 BE OPEN Art invited art enthusiasts to choose the best artist among those 20 exhibited in the online gallery. The artist whose works gained the majority of votes throughout the year became the Artist of the Year.
To be featured in the gallery, BE OPEN Art selects artists at an early stage of their career who emphasize social consciousness, philosophical meaning and the aesthetical solutions for the wrongs of the contemporary world, such as inequality, lack of diversity, environmental issues, and consumerism. In a way, the project sees its mission in looking for the new influencers in the art scene, and invites everyone to contribute to this process.
Founder of BE OPEN Elena Baturina "We are thrilled to see the number of remarkable emerging talents from all over the world BE OPEN Art is proud to showcase and celebrate. BE OPEN Art is designed to facilitate them in getting deserved attention and an opportunity to have their say in the art and therefore affect lives of people who appreciate it. We also take the opportunity to applause all the featured artists and thank everyone who voted during the year."
BE OPEN Art is an online gallery of contemporary art created by BE OPEN foundation with an ambition to provide emerging artists around the globe with an opportunity to showcase their work to the world.
In 2023, a regional version of the competition for those artists who best represent the artistic identity of their region is run by the gallery alongside the main strand of work.