"I approached the forgotten fragrance brand Felix Boissard by looking through the lens of an old-time alchemist, bringing the brand into the present through a Lab of Fantasy.
A whimsical scent lab is anchored by a grand table and a cabinet of curiosity, filled with a melange of vessels, lamps, perfume bottles, and other accoutrement of a wizard's workspace, each surreal element expertly crafted with impeccable technique.
Noble materials such as glass, ceramic, and leather, are mixed in an explosion of forms. By day, it's a glimmering mix of materiality and wonder, and by night, it lights up into a sparkling dream world."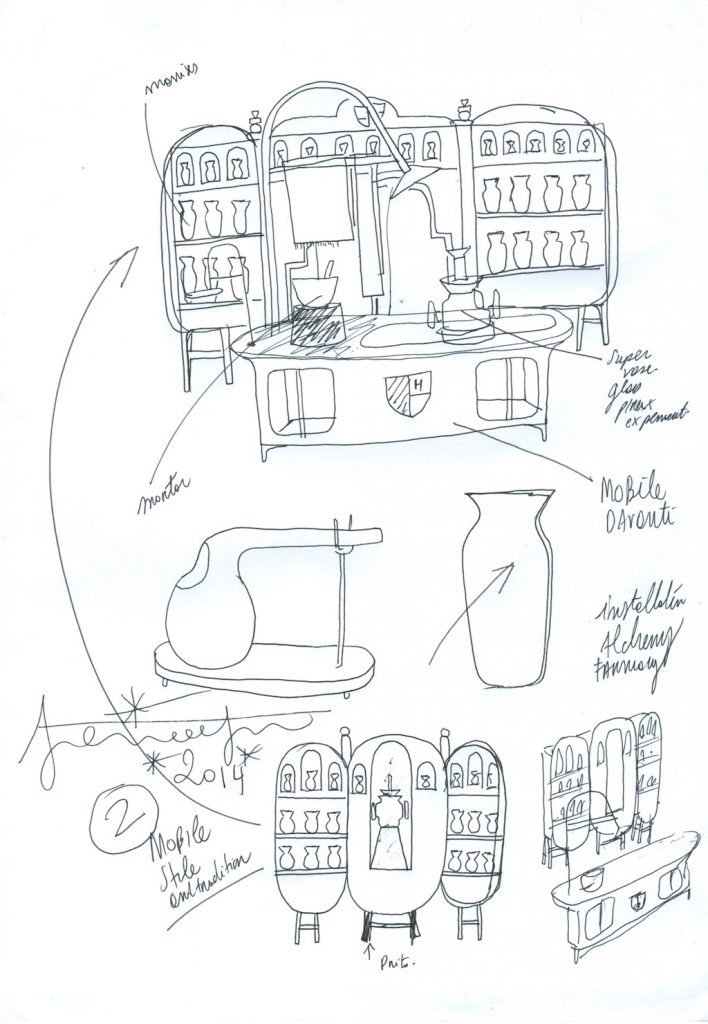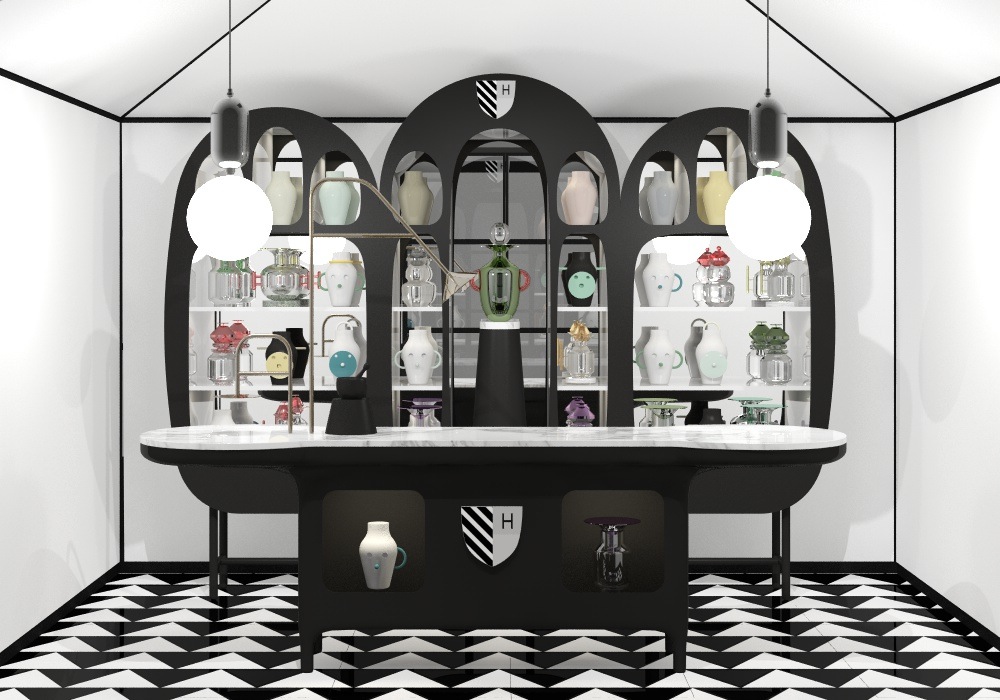 FELIX BOISSARD
Felix Boissard, a British-French company, was established around 1900 by John-Ernest Jewel, (a probable predecessor in France was Pennes Fils et Broissard). The most famous perfumes were Silva (1913) and Madelon (1919).
Fragrance: 'Between day and night'
The enigmatic fragrances of ginger and iris drift from the alchemist's workshop window. Inspired by his muse, he blends white musk, orange and bergamot by following mysterious algebraic combinations, enshrining them in his extraordinarily shaped and variegated vessels. Warmed by blond wood, aldehyde decants its fresh and white notes one by one. A perfume that's sparkling by day and mysterious by night… A magical alchemy!
Jaime Hayon
Born in Madrid, in 1974, is a Spanish artist-designer. After studying industrial design in Madrid and Paris he joined Fabrica – the Benetton-funded design and communication academy in Italy- in 1997 where he directed the design department until 2003. Hayon set up his own studio practice in 2000 and dedicated himself fully to his personal projects from 2003 onward.
Hayon's esteem and knowledge of artisan skills and his inherent creativity has allowed him to push the boundaries of many mediums and functions.
Examples of this are his collaborations with Baccarat, Choemon in Japan, Bosa Ceramiche and Lladro. He has created furniture ranges for Fritz Hansen, Magis, Established and Sons, Bisazza, B.D. Barcelona, Se London, Bernhardt Design, Ceccotti and Moooi. Jaime is currently working on interiors for leading hotels, restaurants and retail establishments around the world that have become platforms to create special objects and functional and non functional elements.