Float
A perfume bubble is held in a block made out of cast glass en masse, whose thick, irregular surface preserves the fragrance as if it isolated it from time and space. The only element which shows its year of production is its marking through the fracco technique, a metal stamp used to hot-work cast glass when it is still liquid. The rigid shape of the parallelepiped is only interrupted by the manual numbering which distorts its surfaces and reveals its transparency with endless refractions. A container whose design revolves around the idea of contrast: full/empty, light/heavy, colourful/ colourless, solid/liquid, regular/irregular, vertical/horizontal coexist in the same object, strengthening each other in perfect harmony.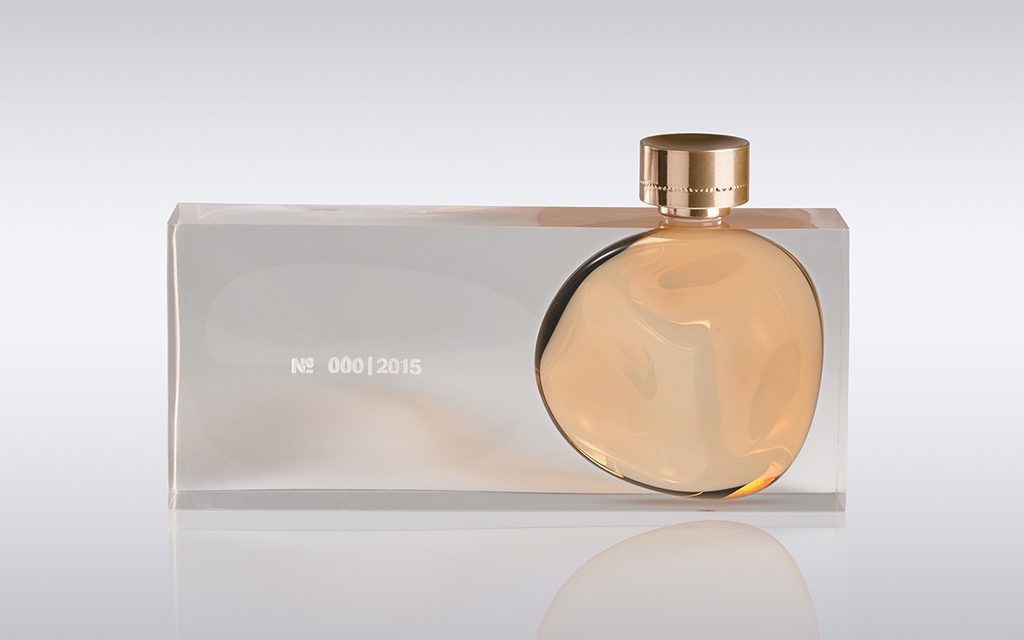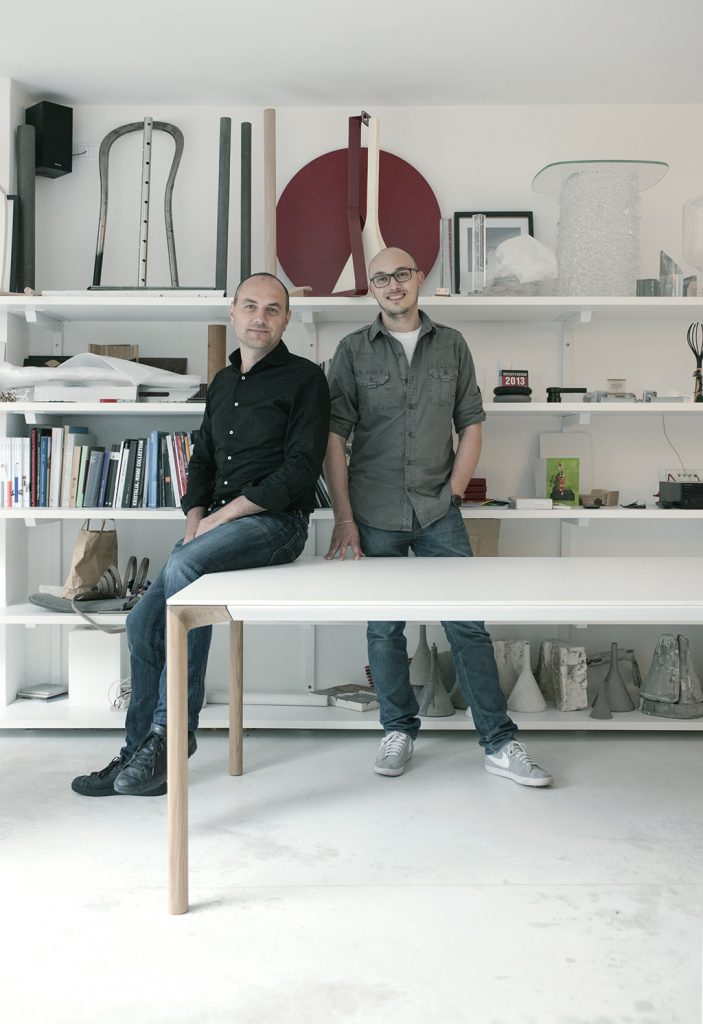 LucidiPevere
Paolo Lucidi (1974) Luca Pevere (1977). They both graduated from Politecnico di Milano and they gained professional experience working with Marc Sadler and Marco Ferreri (2002 – 2006) for numerous international companies. Since 2003 they started to develop their first projects together and in 2006 founded their studio LUCIDIPEVERE.
LucidiPevere are constantly working on different new types of products using uncommon technics and aesthetic means to affect the products in order to achieve the right formal solution.
They collaborate with companies from different countries and cultures; some of the brands they work with are De Padova, Zanotta, Gebrüder Thonet Vienna, Agape, Ligne Roset, Foscarini, Kristalia, Living Divani, Normann Copenhagen. Their products are shown in museums in Europe and in the United States and won major awards.