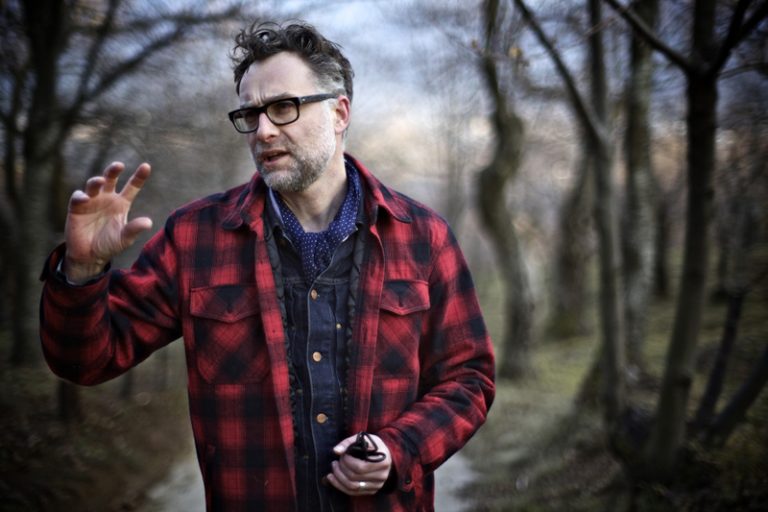 Angus Carlyle, project leader
Angus is a researcher at CRiSAP at the University of the Arts, London. He is curious about how we understand our landscapes, through sound and through our other senses. He edited the book Autumn Leaves for Double Entendre (2007), made the sound work 51° 32 ' 6.954" N / 0° 00 ' 47.0808" W for the Sound Proof group show (2008), co-curated the exhibition Sound Escapes at Space Gallery in London (2009) and produced the CD Some Memories of Bamboo (2009). He recently completed a sixth month residency project called Viso Come Territorio" / "Face As Territory, a collaboration with 7 photographers based around a village on a Southern Italian hillside. Another work, Air Pressure collaboration with anthropologist Rupert Cox which led to an exhibition (part of the Asia Triennial Manchester), a CD/booklet and two films which have toured internationally. Two books which he co-edited with Cathy Lane – On Listening and In The Field will appear in 2013.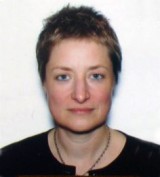 Tansy Spinks, student composition leader
Tansy Spinks studied Fine Art with a BA from Leeds Polytechnic and an MA in Photography from the Royal College of Art, London and is a Licentiate of the Guildhall School of Music in London (violin).
She has exhibited widely both at home and internationally and her photographic works are in the Fine Art Museum in Houston, Texas and the National Museum of Media in Bradford. Many of her images have been used by major publishers for book covers.
She is currently combining Lecturing in Fine Art at Middlesex University and in Illustration at Camberwell College of Art with research involving live, site-specific, associative sound performances, based in CRiSAP at LCC, University of the Arts, London with Angus Carlyle, Cathy Lane and David Toop.
OPEN WORKSHOP SERIES: COMPOSITION / PERFORMANCE / PLACE
The LCC contribution to the Sound Portal will take the form of five workshops that explore different approaches to sound material – to gathering sound, to arranging sound and to its performance. The workshops have a practical, creative focus intended to support students working on Portal projects but equally inspiring to those who are working with sound, or thinking about 'place'. The five workshops are broadly: listening and writing sound, microphone building, recording and representing, scores and composing and voice performance.
Workshop: BUILDING AND USING MICROPHONES AND "INTUITIVE COMPOSITION"
Moderator: JEZ RILEY FRENCH
Date: April 18-19, 2013
Based in East Yorkshire, Jez Riley French's work involves elements of intuitive composition, field recording (using conventional and extended methods), photographic images (including their use in photographic scores) and improvisation and has been exhibited, published and performed widely over the last three decades. In addition he lectures on both field recording and intuitive composition as a guest lecturer and on regular "Wildeye" residential courses for artists, field recordists, and film industry professionals. Jez also designs and markets a range of specialist microphones, including contact microphones and hydrophones.
Workshop: LISTENING AND WRITING SOUND
Moderator: DANIELA CASCELLA
Date: April 25-26, 2013
Daniela Cascella is a writer based in London. Her research explores Writing Sound in connection to landscape and memory, and fictional tropes in criticism. Her new book En abîme was published by Zer0 Books in November 2012. Daniela holds an MFA in Art Writing from Goldsmiths, University of London. Before moving to the UK she worked in Italy as a journalist and curator specialising in Sound Art, commissioning projects from artists such as Steve Roden, Chris Watson, Mika Vainio. For eight years she was contributing editor of Italy's leading music magazine Blow Up. Her essays have been published in anthologies and catalogues internationally; her articles and reviews have appeared in Organised Sound, MusicWorks, The Wire, frieze.com. http://www.danielacascella.com http://enabime.wordpress.com
Workshop: RECORDING AND REPRESENTING PLACE
Moderator: FELICITY FORD
Date: May 29, 2013
Felicity Ford completed her PhD on The Domestic Soundscape in 2011 and has been working as a practicing artist since. In her work, fieldrecording activities and documentary radiomaking techniques are frequently used as methodologies for exploring objects and social issues or contexts. Felicity focuses particularly on sound and listening as tools for investigating (and playing in) our world. Her work synthesises the legacies of John Cage and 1970s Feminist art practice into an approach that is mischievous and curiosityfilled, and that draws attention to the meaning of everyday things through sound. Domestic themes  food, clothing, shelter  continue to preoccupy her work, and recent commissions include Sonic Wallpapers (Museum of Domestic design and Architecture) in which historic wallpapers were explored through sound; a soundtrack for a 1930s antenatal care film,Bathing & Dressing, Parts 1 & 2, (Wellcome Library; BFI); and a handknitted soundsystem, Hûrd – AKNITSONIK™ PRODUKTION, combining wool and sounds taken from Cumbrian sheep farms (Wool Marketing Board; Rheged).
Workshop: NOTATION, COMPOSITION AND PERFORMANCE
Moderator: CLAUDIA MOLITOR
Date: June 6, 2013
Claudia Molitor is a composer and sound artist whose work draws upon the tradition of classical music but extends across video, installation and fine art practices. In her work music notation is often approached as a form of drawing, lifting it off the 'hidden' page of the score and making it visible. Running through her practice is a curiosity in unnoticed and fragile sounds, structures and thoughts. It approaches music making in an exploratory and mischievous way, creating intimate and at times playful experiences. Claudia's work is regularly performed and broadcast throughout Europe and has been performed at festivals such as Wien Modern, Huddersfield Contemporary Music Festival, Ecat, the VI Festival de Musica Contemporania de Girona, the ÖBV Grabenfest, Sonic Explorations at Kingsplace and the Wire Magazine's "Off the Page" festival. She has been commissioned, amongst others, by the London Sinfonietta, hcmf//, the BBCand the Royal Philharmonic Society. Her most recent string orchestra piece Schnalz performerd at hcmf// 2012 by Ensemble Resonanz received a live broadcast by BBC Hear & Now. Recordings have been included in releases on the Jerwood Series, NMC Recordings, ORF 1 recordings and Sub Rosa.